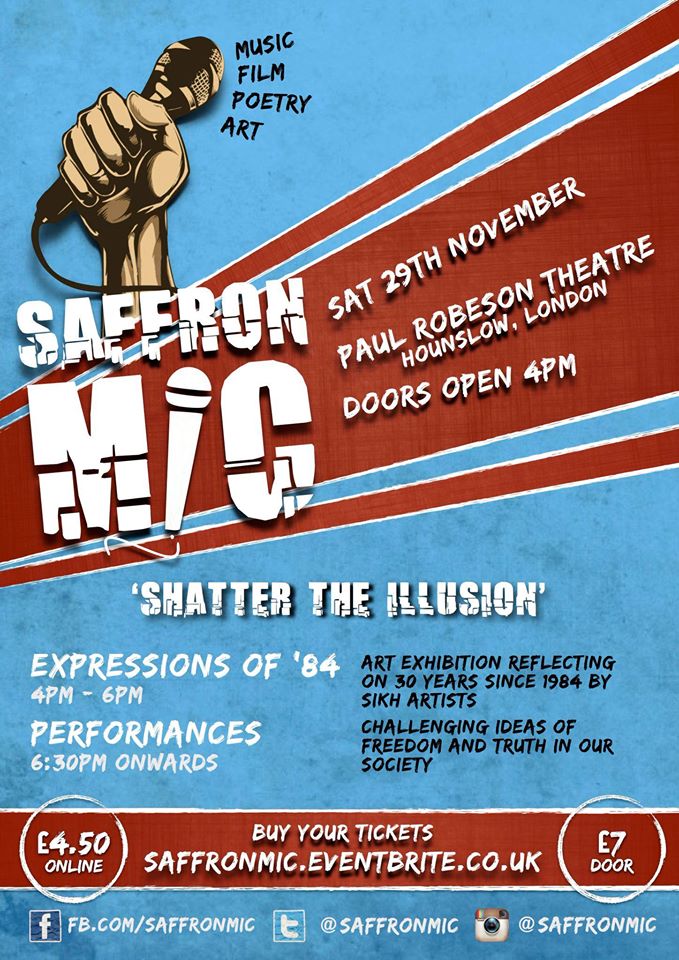 Took place November 2014, held in Hounslow. Event consisted of a gallery and later a showcase of Sikh poetry, music & film. The theme was "Shatter the Illusion". 300+ in attendance.
Some performances from the night:
Bobby, Harwinder & Satbir
Visual artists at the event included:
Amandeep Singh (Inkquisitive), Harjinder Singh (Infamous Arts), Priya Handa, Raj Singh Tattal (Pen-Tacular Artist), Joti Dhanjal (Dhanjal Art), Jagmohan Singh (Royal Jesters), Jag Lall (Jag Lall Art), 
Kanwar Singh (Art of Punjab), Narvir Singh (Narvision), Shanu Jodhie Kaur Gill, Mandeep Kalsi (Kalsi Art), Nav Mahoon, Kim Dhami, Harvir Mann, Talveen Saini, Vishavjit Singh (Sikhtoons).